The Fourth Light Project
NIYAZ | Iran / Canada
The Fourth Light – Niyaz is playing:
March 1st at 7:30pm
 
National Hispanic Cultural Center – Journal Theatre
1701 4th St SW
Albuquerque, NM 87102
Get your tickets at ampconcerts.org
PASSPORTS
Performed by Niyaz
Notable electroacoustic group NIYAZ in collaboration with interactive designer/visual artist Jerome Delapierre present THE FOURTH LIGHT PROJECT
… a cutting-edge, immersive, multi-sensory show unlike any other. This groundbreaking multi-media experience, combines live musical and dance performance with interactive technologies and advanced projection/ body-mapping techniques that respond to sound and movement in real time. The end result creates a new kind of Digital Scenography and live musical experience, one in which virtual and real space merge to create an illusionistic three-dimensional environment that eliminates the distance between the audience and performers. This seamless synthesis of sound, space, image and light, actually invites the audience inside the art to share in a unique narrative and multi-sensory experience.
Since its debut at Cinars in Montreal, Canada in the fall of 2016, THE FOURTH LIGHT PROJECT has been presented in some of the most prestigious Performing Arts Centers throughout America such as, the legendary Strathmore (Washington D.C.) Michael Schimmel Center (New York City), Hancher Center (Univ. of Iowa), and Walton Arts Center (Univ. of Arkansas). The show was also a featured event at the Asia Expo in Astana, Kazakhstan in 2017 as well as the stunning cathedral Les Dominicains de Haute- Alsace, in Guebwiller, France in Jan, 2018.
For more than a decade Niyaz has stood at the forefront of the global music tradition by seamlessly blending ancient Sufi poetry and folk songs from the Middle East to India, with rich acoustic instrumentation and state-of-the-art modern electronics. Today with four best selling and critically acclaimed albums released on Six Degrees Records, all of which have debuted at #1 on iTunes and garnered the band an incredible amount of media attention including features on NPR, PRI, BBC World, Billboard magazine, Wall Street Journal and The Huffington Post, Niyaz continues to tour internationally and build on its impressive and loyal fan base worldwide. Their music as well as solo performances have been featured in several major Hollywood film and television scores, which include, "The Matrix," "Prince of Persia," "Thor- The Dark World," Body of Lies," "True Blood," "Nip Tuck," Bones," "Alias," "Prison
Break," "Tyrant," and "Crossing Over." Niyaz reaches an impressive and loyal fan base worldwide.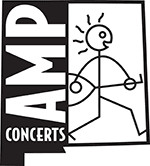 PURCHASE A PASSPORT
The easiest and most economical way to see world theatre in Albuquerque.
PASSPORTS