This program is a one-of-a-kind high school training program presented by Tricklock Company in partnership with the National Hispanic Cultural Center.
In this month-long intensive, students will learn methods of ensemble-based creation, including acrobatics, clowning, circus skills, and a variety of physical theatre styles. The Manoa Project is intensive and exciting and for every skill level, bringing a little bit of everything to the table: physicality, musicality, writing, design, stage management, paletas, waterfights, and friendships that last well into college and beyond.
The training program ends with a fully produced performance of a brand new devised work written, created by the ensemble over the course of the summer.
Performances are held at the gorgeous facilities of the National Hispanic Cultural Center.
Students must be high school aged. They can range from students who have completed 8th grade and will enter 9th grade in the fall to students who have just completed high school.
Each student is expected to attend all trainings, rehearsals, and performances, and absences or conflicts must be approved by the trainers and program coordinators.
The Manoa Project is FREE for participants and accepts no more than 15 students. An audition is required. Arrangements can be made for students who live out of town.
The 2020 Manoa Project begins June 1st. Be sure to check out the performance on June 25th & 26th.
Please email Katy at katy@tricklock.com  or call 505.414.3738 for more information.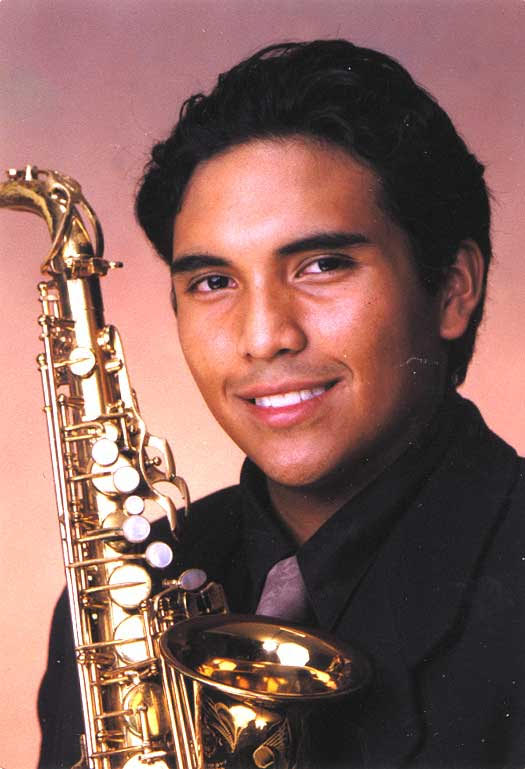 MANOA JOJOLA
The Manoa Project was conceived after our son's young and promising life tragically ended in early 2000. Manoa Alcántara Jojola was just months away from high-school graduation at the Albuquerque Academy. Like the four winds, he had four major passions—music, creative writing, karate and theatre. Had he lived, we and others who knew him were sure that he would make a profound mark on the world.

It took a tremendous amount of fortitude to reach beyond the abyss of his loss. Some months afterward, Dely and I were hooked up with Joe Perrachio, then artistic director of the Riverside Theatre – now Tricklock! It was a perfect synergistic event. Unbeknown to all of us, we shared a common vision, a common theatric community, and a need to fill personal voids with renewed beginnings.

The germination of the Manoa Project began with reconciling our loss by seeding a sustaining endowment for diversity at the Albuquerque Academy. After discovering that Tricklock had been testing the waters with a children's summer theatre project, we became resolved to build a partnership dedicated to giving aspiring teen youth the same edge of self-expression and creativity that catapulted Manoa towards excellence.

Today, we can unequivocally say that the Manoa Project has succeeded beyond our wildest expectations. The program has not only issued forth original and creative works, it has created a community of theatre apprentices who are themselves challenging their mentors to reach farther and higher than they had imagined.

The family grows. With the establishment of the Majical Foundation, a new Montessori school has been established in Tarlac, Philippines. MAJICAL is an achronym for Manoa Alcantara Jojola International Center for Arts and Language. It draws its curriculum from the arts and theatre.

In living comes inspiration. And through compassion, tragedy begets renewal. As parents who have lost their most precious gift, we can only hope that this opportunity will serve to reinforce the faith and promise that children hold for community.

Dely Alcántara

Ted Jojola

2019