The Land of Earthworms
SOCIETAS, CHIARA GUIDI | Italy
The Land of Earthworms is playing:
March 12th at 7pm 
at Elizabeth Waters Center for Dance
301 Yale Blvd NE
March 10th at 11am and 2pm (these are free invited performances for children and families in our communities. If you are interested in more information please contact Curator Juli Hendren at juli@tricklock.com. )
We are currently setting up individual ticket sales for the March 12th performance at 7pm. For the time being, please contact boxoffice@tricklock.com to reserve your seats.
Written and Directed by Chiara Guidi
Direction Assistant Vito Matera 

Technique and Organization Societas Production Societas
With participants from Chiara Guidi's Errant Method Workshop held during her residency in Albuquerque
Inspired by the classic tragedy Alcestis by Euripides
Earthworms, blind and deaf, turn over and sift the earth day after day. From the depth of the ground, bringing to surface little heaps of earth, they lift the earth, they transform the landscape and they preserve the many old objects they bury.
They cover and protect, allowing what is buried to return to the surface. To find earthworms you need to dig and enter the earth, because only by being with them for a while it is possible to understand their secret. Oh! It is an impossible undertaking, because no one can go underground, and staying alive living with the earthworms! It is then necessary to do what Alcestis did, to become like her, to follow her story as told by Euripides, a poet of ancient Greece.
Alcestis, accepting of dying in the place of her husband Admetus, descends into the viscera of the earth and then, thanks to Heracles' help, goes back to the surface, leaving the earthworms to their tireless action: Going down to then come back up…under…over… upside down… An inextinguishable movement that enlightens tragedy with hope.
The show, created through a laboratory with Chiara Guidi on the Errant Method, is an open theatre form, needs the children to take form and to be realised.
Children, led by the figures of the narrative, enter the performance space and determine the progress of the story through their decisions and interventions.
This show is intended for children ages 7 -14, and their people.
Special thanks to New Mexico Arts, The City of Albuquerque, and the IIC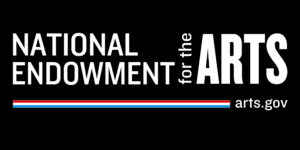 PURCHASE A PASSPORT
The easiest and most economical way to see world theatre in Albuquerque.
PASSPORTS