Skrazaty
Teatr Figur Krakow | Poland
Skrazaty is playing:
Tuesday, March 6th at 12pm
at the Central & Unser Library
8081 Central Ave NW
REGISTER
Teatr Figur Kraków from Kraków, Poland presents a magical show for young people.
A shadow show only for insiders! We kindly invite you to the long awaited lecture by Prof. Sparrow about the great secrets of sprites (skrazaty). This show is targeted for age 4-8, though enjoyable by all.
Teatr Figur Kraków is a touring puppet and shadow theatre whose mission it is to create original spectacles and artistic events, to seeks new forms of expression, and to find modernity in traditional puppet techniques. In its ten years of activity, TFK has introduced 15 new plays and has participated in many international theatre festivals, among others in Taipei, Seoul, Leipzig, Washington and Moscow. The team's main field of interest is the shadow theatre, theatre pedagogy and social art.
This is the latest in AMP's monthly series of free events in collaboration with the Friends for the Public Library.
This is a TOURIST ENTRY performance and tickets are available here.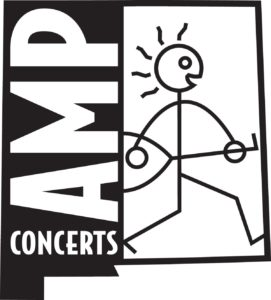 Presented in partnership with our incredible friends at AMP Concerts.