Pink Martini is playing:
March 23rd at 7:30pm
 
Kimo Theatre
423 Central Ave NW
Albuquerque, NM 87102
Get your tickets at ampconcerts.org
Performed by Pink Martini
"Pink Martini is a rollicking around-the-world musical adventure… if the United Nations had a house band in 1962, hopefully we'd be that band."
—Thomas Lauderdale, bandleader/pianist
Drawing inspiration from music from all over the world—crossing genres of classical, jazz and old-fashioned pop—Thomas Lauderdale founded the "little orchestra" Pink Martini in 1994. Featuring a dozen musicians, including vocalist China Forbes, Pink Martini now performs its multilingual repertoire in over 25 languages on concert stages and with symphony orchestras throughout Europe, Asia, Greece, Turkey, the Middle East, Northern Africa, Australia, New Zealand, South America and North America.
In 2018, Pink Martini released a special 20th Anniversary Edition of its first album Sympathique, featuring the band's iconic arrangement of Ravel's "Bolero," now in the public domain and finally reinstated on the album after a 20-year absence. In 2019, Thomas Lauderdale and members of Pink Martini collaborated on a new release with the international singing sensation Meow Meow. This album, Hotel Amour, features guest appearances by Rufus Wainwright, the von Trapps, Barry Humphries (of Dame Edna fame), and the inimitable late French pianist and composer, Michel Legrand.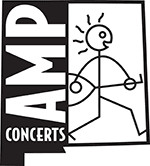 PURCHASE A PASSPORT
The easiest and most economical way to see world theatre in Albuquerque.
PASSPORTS