Kardemimmit is playing:
March 24th at 12pm – South Broadway Library show
March 24th at 7:30pm 
Historic Old San Ysidro Church
966 Old Church Rd
Corrales, NM 87048
Get your tickets at ampconcerts.org
Performed by Kardemimmit
Kardemimmit is a band of four awesome women playing the Finnish national instrument, kantele.
The band members are Maija Pokela, Jutta Rahmel, Anna Wegelius and Leeni Wegelius. Kardemimmit is in charge of their own music—they compose, as well as arrange, write lyrics and produce. Alongside 15- and 38-stringed kanteles, singing has a big part in Kardemimmit's musical universe, where original pieces with a modern approach still have a strong foundation in Finnish, Eastern European and Scandinavian traditions. The Finnish reki-singing style, 19th century dancing music and Perhonjokilaakso kantele playing style, Eastern Finnish archaic improvisation and ancient runo singing are all present in Kardemimmit's music.
The band was founded in 1999 in the musical institute Juvenalia in the band members' home town of Espoo. The long mutual history can be heard in their unique sound. The silvery tones of kantele flow together with the mesmerizing vocal harmonies. As a kantele band, Kardemimmit is a pioneer: in 2004 Kardemimmit was nominated as Band of the Year by the Kantele Association, and the following year, they won the International Kantele Competition. Kardemimmit has toured extensively in Europe, North America and Japan.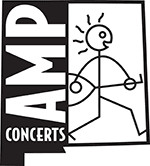 PURCHASE A PASSPORT
The easiest and most economical way to see world theatre in Albuquerque.
PASSPORTS