Jenny and the Mexicats
U.K./Spain/Mexico
See Jenny and the Mexicats:
Saturday, March 17th at 7:30pm
at The National Hispanic Cultural Center
1701 4th St SW

GET TICKETS
A jazz kit played with sticks and mano, an upright bass tattooed with comely women, jaunty Caribbean-influenced acoustic guitar and a beautiful blond siren with, yes, a trumpet. Do you wanna dance yet? Jenny will lure you in with her bluesy no-nonsense voice. Jenny's from Britain but her Spanish is impeccable, the drummer is from Spain and the strings are from Mexico, but this group is original. They are independents and the sum of their parts is from a land of heart and strong, quick rhythm.
Jenny and the Mexicats came together via unusual circumstance. British singer and trumpet player Jenny Ball, a born performer, began playing music at age 7. At 18, she was touring Spain as part of an orchestra when she met bassist Luis Díaz "Icho." Staying in touch, they had grand musical dreams but no plans. Two years later, Jenny decided to move to Spain on a whim, although she spoke not one word of Spanish and still didn't have a plan. Hooking up with flamenco guitarist Alfonso Acosta "Pantera," who had been in a rockabilly band with Icho, the threesome recruited famous Cajon player David Gonzalez, a friend of Icho's, for percussion. Sensing Jenny's urge for adventure, not to mention her talent, the Mexicats knew they had something very special on their hands. Rehearsing for two months, their first gig was a UK Festival, resulting in a big buzz on this "cool band that played a crazy hybrid of seriously danceable Latin pop." Jenny and the Mexicats were on their way.
"What they've done with their influences is create this really impressive mix of rockabilly, cumbia, jazz, flamenco, and they perform it in both English and in Spanish—very cool sound."
—Felix Contreras, host of NPR's Alt Latino
This is a TOURIST ENTRY performance and tickets are available here.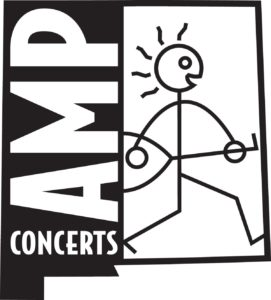 Presented in partnership with our incredible friends at AMP Concerts.