Future is a Multicolor Machine
ENGINE | Argentina/France
See ENGINE:
Thursday, March 22nd at 12:30pm
at N4TH Theatre
4904 4th St NW
GET TICKETS
ENGINE is a powerful Franco-Argentinian trio that swings between the genres. Their performance is addressed to the eyes and ears, as their attractive and flowing complicity gives life to the music and the act. The guitars, harmonicas and voices travel from Latin music to funk and blues, always helping them to deliver their thoughts and messages. The band brings the audience back to the moment and the senses. The performance is the genre on itself.
In Future is a Multicolor Machine they play with the boundaries between music and theater and explore the possibilities of a concert. Through original songs, a Capella singing or texts, Engine takes the audience by the hand, allowing them to dance, clap along or just watch and listen.
"These guys are like a seed from the reality of the underground Beat scene in the 60's that has managed to break its way through from the past to the present. The potent force that erupted then they carry in their DNA and poor it out through their playing, wild and free." Sandy Davidson (Actor and director, UK)
This is a TOURIST ENTRY performance and tickets are available here.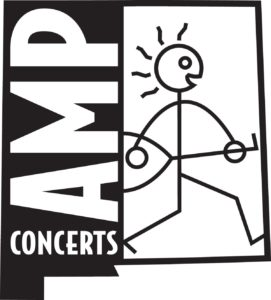 Presented in partnership with our incredible friends at AMP Concerts.